Recent adventures have found me (as luck would have it) on two very different islands, soaking up the climate, culture, food and…literature.
Sicily and Iceland, in the same month.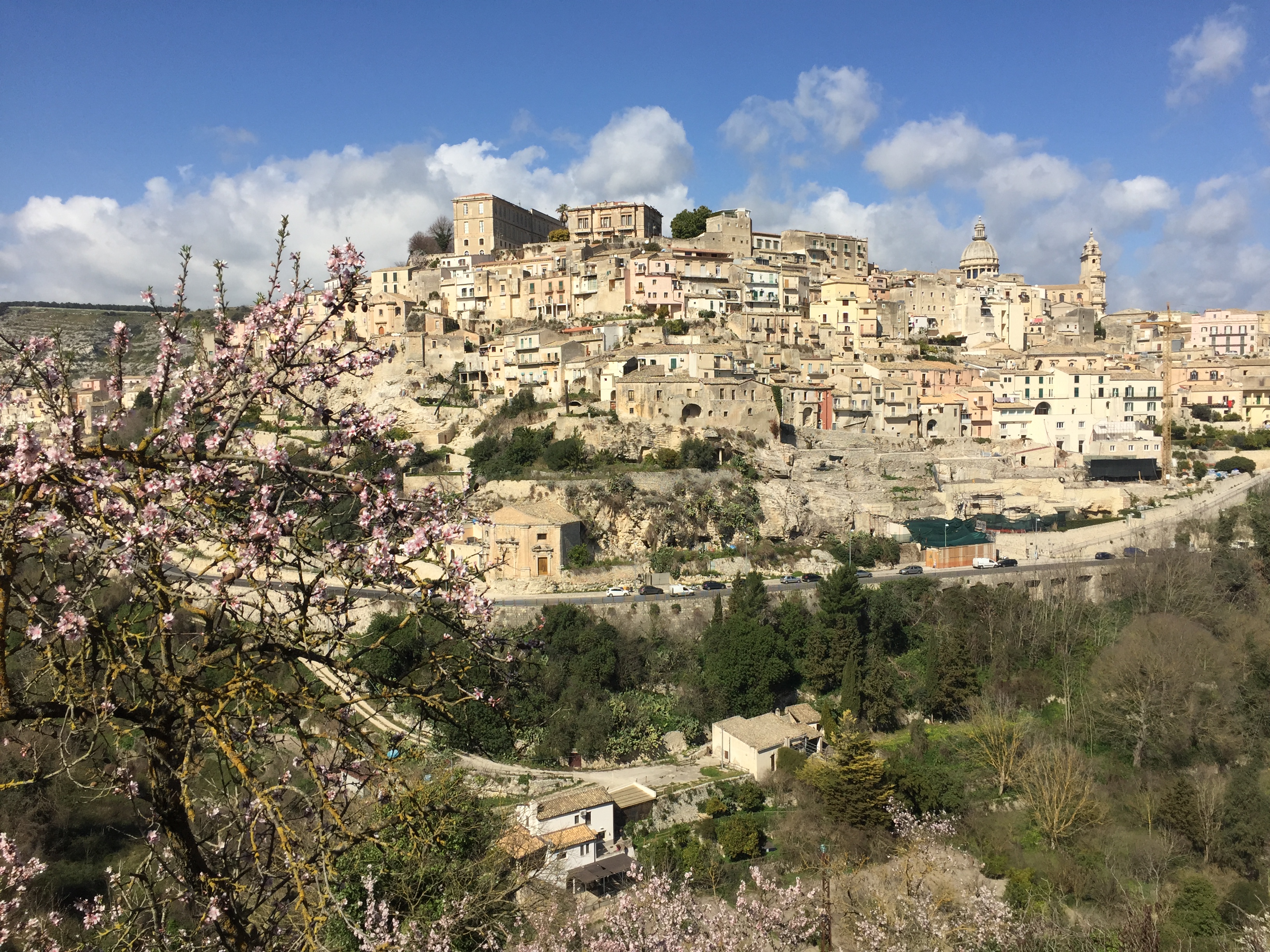 I'm sure that, like me, you love reading books by authors from the country you're visiting, and this time for me was no exception, and a chance to discover some writers I haven't tried before.
Sicily
What can I say? My brief visit took in the south–east of the island and despite the winter month (February) the sky was a beautiful blue and the spring wind was blowing warm; scented with almond blossom and heavy with the salty sea.
I adore Sicily, and Posie Parker visits Ortigia (in Sicily) in The Tomb of the Honey Bee, but this was a chance for me to explore some new places as well as rediscovering old stomping grounds.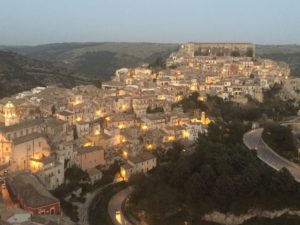 As you can see, I'm left with a vivid impression, even now. What stays with me?
A whirlwind of Baroque churches and little streets (everywhere!); hundreds of steep steps (Ragusa); the icy sea on all sides; amazing food (everywhere!); history and Roman archaeology (everywhere, but this time especially at Taormina and Ortigia).
I'm loving the music of local musician Olivia Sellerio, and to stay in the Montalbano vibe I was reading The Voice of the Violin for the first time by Andrea Camilleri. A fab read for me: this had a twisty, turny plot; underpinned by some gentle humour and beautiful descriptions of the Sicilian scenery itself.
A gorgeous holiday whodunit.
---
Iceland
This was my first time to Iceland, and it certainly won't be my last. Based in Reykjavik (like every good tourist!) the hauntingly desolate, but stunning landscape and scenery was easily accessible by car.
The impressions I'm left with are of the black volcanic earth; the immense light which arcs across the sky even (when its raining); the geysers and the snowy mountains which frame fjords and immense glaciers, frozen turquoise lakes and wild green plains.
No wonder J RR Tolkien used it as a model for middle earth! The landscape belongs in a fairytale, and (when inaccessible) by turns, a child's nightmare.
But I wasn't reading The Lord of The Rings, rather the wonderful Arnaldur Indridason's crime novels, set in Reykjavik.
These were a real treat as the author was unknown to me, and his lead detective, Erlender, is a real (Jack Frost like) character in the old-fashioned grumpy-with-a-heart-of-gold detective mould. I read Jar City and Silence of the Grave and enjoyed both a good deal. These are not really really gritty crime novels, but they are not cozy by any stretch of the imagination: so expect a good deal of swearing and a good helping of Icelandic blood and guts.
And now, enough travelling and back to writing the next Posie…