Occasionally, I am privileged enough to have chats and interviews with other writers, story-tellers and historians in the Author Corner. These will be posted to my blog but will also be included here for ease of reference.
---
Jessica Thompson Books
Hi Jessica!
Thank you so much for stopping by!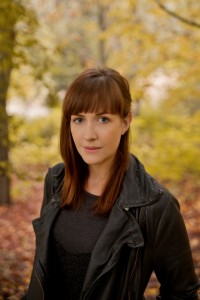 Q. Your new book Paper Swans is going to be published this coming Thursday (31.07.14) by Coronet, Hodder and Stoughton (UK). For your existing fans and for new readers can you tell us a tiny bit of what we can expect?
I don't want to give away too many spoilers, but Paper Swans is essentially about a life-changing love story… You can have different relationships over the years, but very few of them really alter you, or change the course of your life for the better. I wrote Paper Swans about this kind of experience. Ben Lawrence comes across as so carefree. He seems to have it all, but no one knows what's really going on beneath the surface. He is haunted by a tragedy in his past, and is slowly being destroyed by the memories. It isn't until he meets the kind of woman he'd never normally approach, that he falls hard and fast in love and is finally ready to fight his demons…
Q. Is Paper Swans set in London? I loved how in your book This is a Love Story, London is almost a character itself! How important is London and living in London to you?
Thank you, it's so nice to hear the city described as another character in my work! Writing scenes set in London is one of my favourite things, there's so much to draw upon and be inspired by. Paper Swans is mostly based in London. There are some scenes set in Ben's hometown, which isn't a 'real place' but it's very much inspired by the Sevenoaks area in Kent, where I grew up as a teenager.
Q. For non-London-based readers could you share a couple of your favourite places to see/experience in town (perhaps which could be fitted into a weekend)?
Ohhh there's so much to choose from! I would say head to The Haberdashery in Crouch End with either your laptop (to write), or a book, and order one of their amazing coffees and slices of cake. Spending afternoons there is one of my favourite things to do in London, although I don't do it nearly enough nowadays. I wrote quite a lot of Paper Swans there too! I also hugely recommend going to top of The Shard and drinking champagne. So. Much. Fun.
Q. (For German readers) Which of your books are already in translation and are there plans for Paper Swans to be translated?
I'm delighted to be able to announce that I just signed a deal with my German publisher Bastei Lubbe for Paper Swans, so yes, my third book will be coming out in Germany! I don't know the publication date yet, or what the title will definitely be, but I will make announcements over at my blog (www.jessicathompsonbooks.com) as soon as I can. Exciting stuff!
Q. What or Who is your most important influence when writing?
Other writers inspire me, although I do often find it easier to avoid the work of other authors when I'm drafting a manuscript because it can be a little distracting! I find music really inspiring and that actually has quite a big influence on particular scenes in my work. When I'm on my way to my day job I might be listening to a song I adore, and find myself imagining it as a 'soundtrack' to part of a book I'm working on. That always gets lots of visual imagery swirling about in my head and helps me build emotion. I would say music is a pretty important influence on my writing.
Q. Do you have a writing 'routine'?!
Not so much now. I used to write on Mondays and Tuesdays all day, but now I tend to steal a few hours in the evening and spend blocks of time on Saturdays or (sometimes and) Sundays. I set myself a target word count every week and always try my very best to stick to that. I only like writing in longer blocks of time because I get so into it that I don't want to be plucked out of the zone! I can't just write for 20 minutes or so, because I get grumpy when I have to stop. The most important fuel for my writing 'routine' is coffee…
Q. What has been your most rewarding/strangest experience so far in your career as a novelist?
I think there are two things. Hearing from readers on Twitter or Facebook is utterly surreal, but incredibly rewarding. When someone tells me they could really relate to something I wrote, the feeling is incredible. It makes me so, so happy. Comments from readers keep me going, I couldn't do it without their support and encouragement. One of the most surprising achievements for me I think was getting published, not only by Hodder in the UK, but also by several publishers abroad. I was (and still am) over the moon about it. I don't think I will ever not feel totally overwhelmed and utterly thankful that it all happened.
Q. I have to ask- (!) do you have an all-time favourite book, and if so, what is it and why?
My favourite book is Angel, by Elizabeth Taylor. I have written all about it over on my blog – http://jessicathompsonbooks.com/2014/05/04/my-new-favourite-book-angel-by-elizabeth-taylor/